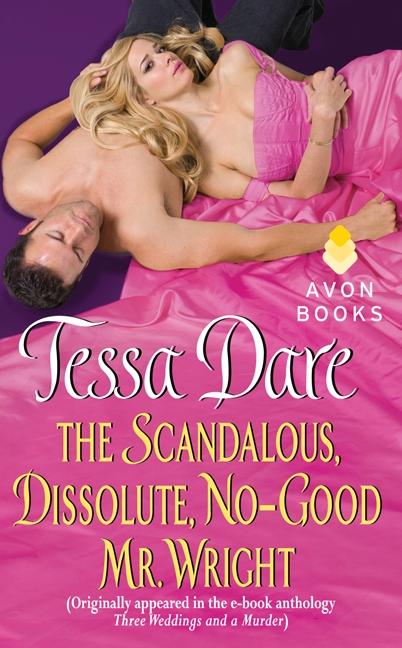 5 big beautiful stars
I absolutely adored this book!

It has been a while since I read a book that I couldn't put down.

The writing was funny and perfect in every way.

I loved how the passage of time was shown at the beginning of a chapter by a written invitation to some event or another.

This was my very first Tessa Dare book that I actually read because Tammy Blackwell said she liked this author on her blog and Tammy Blackwell can do no wrong in my eyes (except not put out the little bunch of stories called "At First Sight" sooner rather than later *insert foot tapping*).
I don't know how many pages the book is, Goodreads estimates it to be 100 pages and it was a well used 100 pages.

The romance between the two characters was believable because it took place over such a long time.
Eliza is the fourth daughter of the Cade family and through a situation (that comes out later in the story) she isn't allowed to be "out" in society until all her older sisters have been married.

She has her first humorous encounter with the Mr. J Harrison Wright.

He is a known rake and is completely unsuitable to be alone with.

The rest of the story is the telling of Eliza and Harry's various encounters over the years that turn from humorous to amorous and I loved every second of it! The only thing I didn't like was the title. It was too long and elaborate to remember.
One of my many favorite quotes: (This is when I knew I would love this book)
"I'm not a child," Eliza argued with the closed double doors.

"I'm a grown woman.

With accomplishments and bosoms and everything." –Eliza to herself