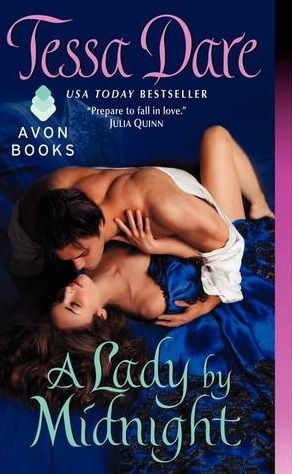 4 stars
This was the 4th installment in the Spindle Cove series. Some are full length novels and some are novellas, but they are all good. This one follows Miss Kate Taylor, the town's music tutor and Corporal Thorne who is in charge of the town's militia.
Thorne has known Kate her whole life and is afraid that she will recognize him. When she doesn't he vows to stay away from her (you know, for her own good). Miss Taylor is an orphan who grew up in a girls home and has never known her family. Very early in the story, the Grammercy's (a well to do but somewhat scandalous family) come to Spindle Cove searching for Kate. They think she might be a long lost cousin and want to sleuth it out. Thorne wants to protect her from the Grammercy's and he doesn't trust them and states that Kate and he are engaged. The rest of the story follows Kate and Thorne through their phony engagement and through Kate finding out whether she has a family or not.
I love this series! I haven't read anything else by this author so I can't say whether it is all fabulous, but the author has a way of writing that is quite funny.
Favorite Quote: Thorne to Kate:
"If I hadn't spent the last year thinking of you as a lady, I promise you—things would be different between us."