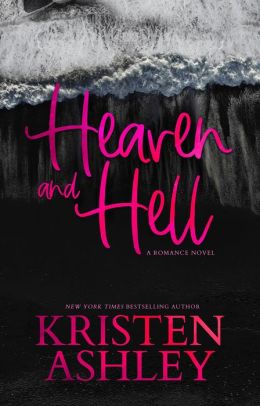 This is another Kristen Ashley hit! I've had it stored on my kindle for months and just got a wild hair to read it. I am so glad I did! I really didn't know what to expect, but this was awesome!
Brief Summary:
Kia Clementine is a woman abused. She had a terrible marriage to a terrible man. When we meet her she is no longer in this situation. She begins living her life for the first time in seven years and takes a European vacation. This is where she meets Samspon Cooper, an ex-football player (for the Colts, Woohoo!) and a beloved American hero. She catches his eye as only a Kristen Ashley heroine can do for a Kristen Ashley hero.
Kia has demons from her past that follow her into this new existence with Sam. Like a good little Kristen Ashley hero, Sam does his darnedest (which is considerable) to ensure her safety. But Kia soon realizes that Sam has his own demons and while he expects 100% of Kia he isn't willing to give her 100% of himself and Kia must decide if this is enough for her.
Thoughts:
As always, the secondary characters are wonderful: Luci, Celesta and Thomas, Hap, Skip, and Marisela. All wonderful. I could have used a little bit more action (I am partial to the plot lines of the Rock Chick Series). I always loves when KA brings in people from previous books: we get to briefly see (through Kia's eyes: Lee Nightingale and Tanner Layne and brief discussion of a few more.