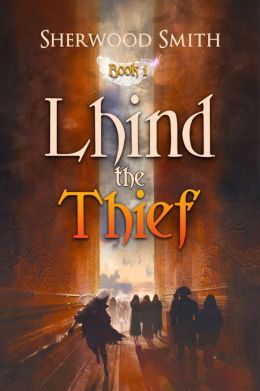 3.5 stars
I liked the story line of this book, but it was lacking some of the usual Sherwood Smith intensity. The author relates it to A Posse of Princesses. It has been too long since I read that to agree or disagree. I do know this isn't among my favorites from this author.
Lhind is obviously a thief as the title states, but she is also so much more. We don't find out exactly what until much later in the story. The other main characters are Rajanas, Hlanan, and Thianra. Thianra is immediately likeable, but the other two aren't the same. Even at the end of the story I am still not sure how I feel about Hlanan. He is obviously is a nice person, but there was something lacking from his character that Smith's other heroes possess. Not sure I can say what it is.
So Lhind is abducted by Rajanas and Hlanan and want her help procuring an item of power. She doesn't trust anyone and in fact can be quite annoying in her attempts to drive others away. There are so many other plots afoot here that even at the end I am not sure who all the different players and what their intentions are.
I will read the next installment in this series. It seemed to end a bit abruptly, but its works.